No prediction markets on an expanded incursion (remember they already have the Crimea and de facto Donbas) into Ukraine, but here's the market on how many mentions of "Russia" or "Putin" in the State of the Union address – a proxy for prominence of the Ukraine issue.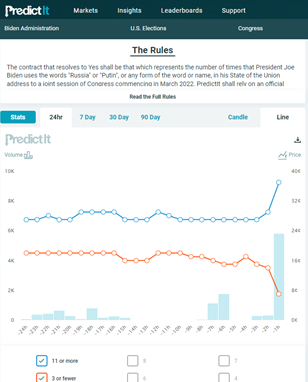 Source: PredictIt, accessed 6pm ET, 2/18/2022.
Note that the President's statement was after the closing of markets, so the futures market response is not available.