One reason why inflation exceeded my estimates from earlier this year is the price of imports. Since 2020M02, goods import prices from China have risen 5.3%, after declining 5.8% over the preceding six years. The dollar depreciated by 9.4% over the same period, implying a exchange rate pass-through coefficient of 0.56.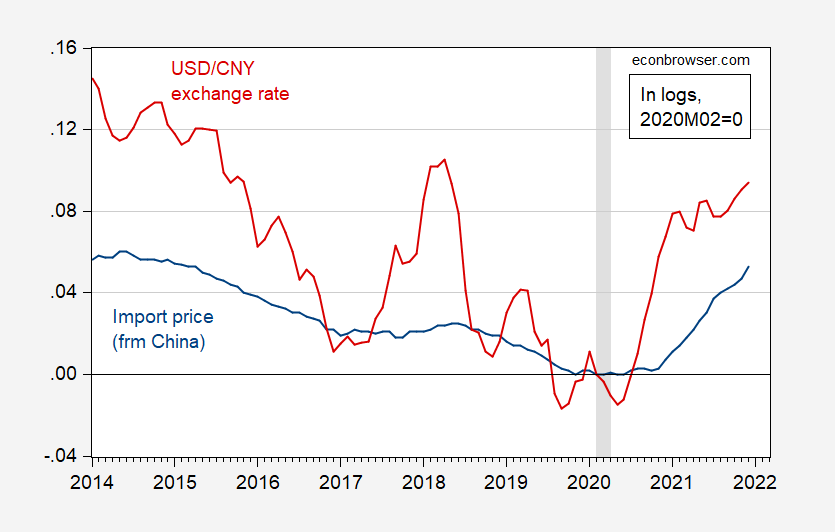 This is coefficient is not far off my 2015 guesstimate of 0.45 . Imports of Chinese goods accounted for about 16.5% of total goods and services imports as of late 2021.
Should the CNY weaken against the dollar in 2022 (as some predict, as China tries to support growth through exports), then dollar appreciation will exert disinflationary pressures on the US. (Of course, if there are production disruptions in China due to covid, that could certainly  upset that prediction).